Opening/COVID Response Plan 2021-22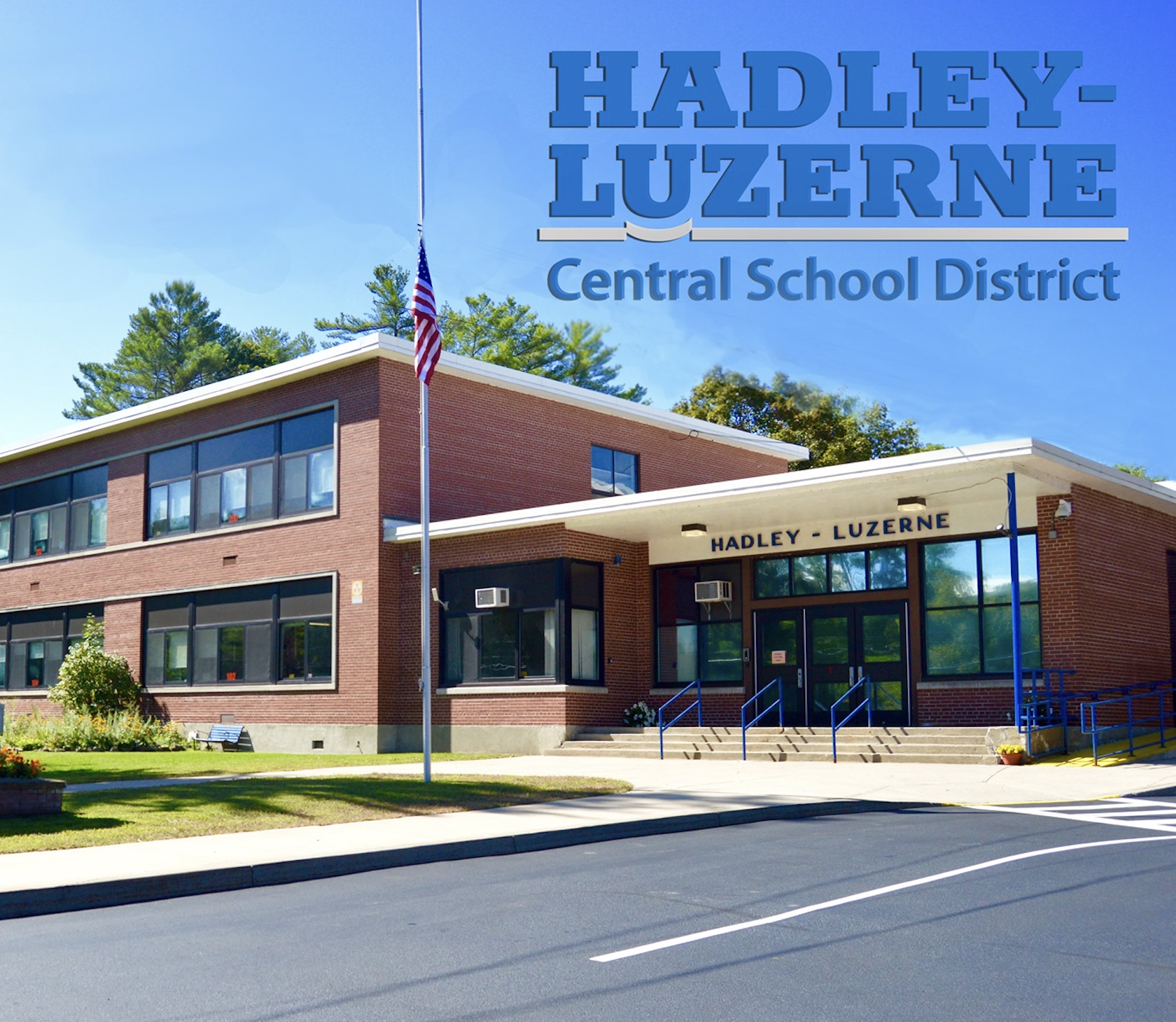 ---
Hadley-Luzerne Central School District
COVID Response/Opening Plan 2021-22
Hadley-Luzerne Central School District COVID Response/Opening Plan Guiding Principle:
Our students need to be in school and learning in an environment that is as safe as we can make it for everyone.
______________________________________________________________
Primary Goals:
Return all PreK-Grade 12 HLCS students to in-person instruction
Provide a safe learning environment for all students, faculty, and staff
Offer all extra-curricular, music, and athletic activities and programs for our students.
__________________________________________________________________
The District's COVID Response/Opening plan is a fluid document that is subject to change based on a variety of factors, including recommendations from the Center for Disease Control (CDC), New York State Education Department (NYSED), New York State Department of Health (NYSDOH), County DOH and the County's COVID-19 Community Transmission Rate*.
__________________________________________________________________
*CDC Levels of Community Transmission
Community Transmission Rates are measured by the CDC's four-category system of low, moderate, substantial, and high.
In-School Attendance/Transportation/Activities
All students in grades Pre-K-12 will be expected to attend school in-person every day.
Remote instruction will not be an option, except in limited circumstances (such as whole class or large-scale quarantine or quarantine resulting in staff shortage.)

Classroom setup and student schedules* will be very similar to pre-pandemic years*.

Quarantining of symptomatic faculty/students/staff will still occur; vaccination status, proper and consistent masking, and physical distancing will reduce this need. Symptomatic students, faculty, and staff will be sent home and could require a negative COVID test before returning to school.
School Meals
The primary eating location will be the classroom, as we did last year.

Students will be separated by, at a minimum, three (3) feet while eating.
Transportation
Busses will return to full capacity seating with physical distancing maximized to the extent possible.

Masks are required on buses by the federal mandate for all students and staff (regardless of vaccination status.)

Windows/vents will be open (weather/temperature permitting and to the extent possible.)

All seats will be assigned and siblings will sit together when possible.

High-touch surfaces will be cleaned/disinfected regularly.

Bus changes are not able to be accommodated.
Athletics
Outdoor sports do not require masking.

Inside sports may require masking as per Adirondack League protocols.

As per Adirondack League protocols, spectators for indoor sports could be limited and require masks and observe 3-feet physical distancing.
Extracurricular Clubs/Activities
Extra-curricular clubs will be held.

Field trips will be considered on a case-by-case basis.
COVID-19 Mitigation Strategies
Masking*
Indoors:
Masks are required to be worn by everyone in the building when students are present, regardless of vaccination status.

Masks may be removed during meals and while seated with proper physical distancing.

Movement = Masks.
Outdoors:
Masks do not need to be worn when outdoors.
Transportation:
Masks are required to be worn on school buses at all times and regardless of vaccination status.
*Masking requirements will be revisited whenever there is a change in the County Community Transmission Rate.
Physical Distancing
At a minimum, Hadley-Luzerne CSD will maintain at least three (3) feet of physical distancing between students where possible.

Seating charts will be maintained in classrooms to assist with contact tracing.

Faculty, staff, and students will wear masks while in transit and when appropriate physical distance cannot be maintained.
Daily Health for Students, Staff, and Visitors
The District will send regular communications/reminders to parents/guardians reminding them to monitor and check their child/children for COVID-19 symptoms, to keep their child/children home when symptomatic and/or sick, and to seek testing when appropriate.
Ventilation
Ventilation throughout the building will be increased to the greatest extent possible by:
Increasing flow of outdoor air.

Opening windows (when outdoor air temperatures allow) and using fans when possible to increase airflow.

Ensuring air filters are sized, installed, and replaced according to the manufacturer's instructions.
Cleaning/Disinfection
The building will be sanitized daily.

High-touch surfaces will be sanitized and disinfected on a regular and scheduled basis.

Areas, where symptomatic/positive cases are presumed, will be sanitized and disinfected following occupancy.
COVID-19 Mitigation Strategies (cont)
Handwashing/Hand Sanitation
The District will teach and reinforce handwashing with soap and water for at least 20-seconds.

Faculty, staff, and students will be reminded to wash their hands frequently.

Hand sanitizer will be available throughout the building.
Resources:
US Department of Education Guidance