SCHOOL BUDGET VOTE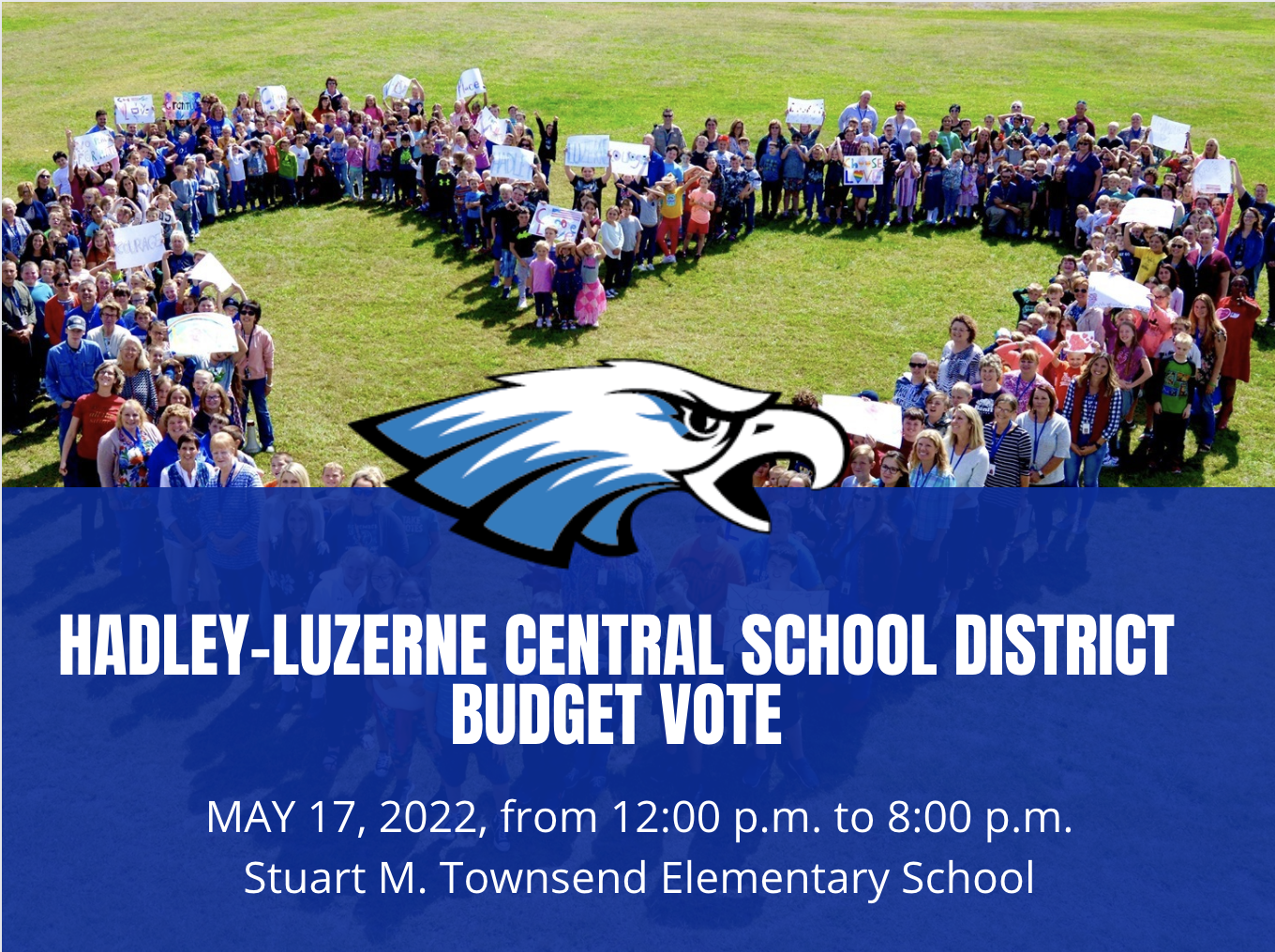 ---
CLICK TO VIEW TO VIEW BUDGET NEWSLETTER
The Hadley-Luzerne Central School District Board of Education is proposing a budget of $22,530,022 for the 2022-23 school year. This is an overall budget-to-budget increase of $759,741 or 3.49%, resulting in an estimated 0.9% increase in the tax levy.
The annual budget vote is on Tuesday, May 17, 2022, from noon to 8 p.m. at the Stuart M. Townsend Elementary School in the Large Group Instruction Room (LGI), 27 Hyland Drive, Lake Luzerne.
The proposed budget for the 2022-2023 school year conservatively maintains program integrity while keeping the tax burden on the community as low as possible.
The Hadley-Luzerne School Central School District is committed to providing a well-rounded educational experience for our students while appropriately keeping minimal costs.
Despite the challenges associated with COVID-19, the District maintained in-person instruction for the entire school year without interruption. The District was also able to ensure athletics and extra-curricular activities transpired throughout the year.
For the 2022-23 school year, the District plans to hire an additional School Social Worker that will work with both Jr./Sr. High School and Elementary students. We have noted students struggling socially since returning to full-time in-person learning and feel strongly that this position and positions like it will assist children in social-emotional learning.
To keep costs at a minimum, we continue to utilize federal funds from COVID-19 assistance to maintain programs, positions, and materials needed for student and staff safety.
Overall, the proposed budget stays well below tax cap limitations, preserves programs for students, and utilizes all available resources to keep costs low while fully supporting and protecting the students, families, and taxpayers.
As we continue to safely integrate a sense of "normalcy" back into our schools through extracurriculars, sports, and community events, we thank the Hadley-Luzerne community for your continued support and investment in our district.