Shannon Honored with Post-Star Teen Excellence Award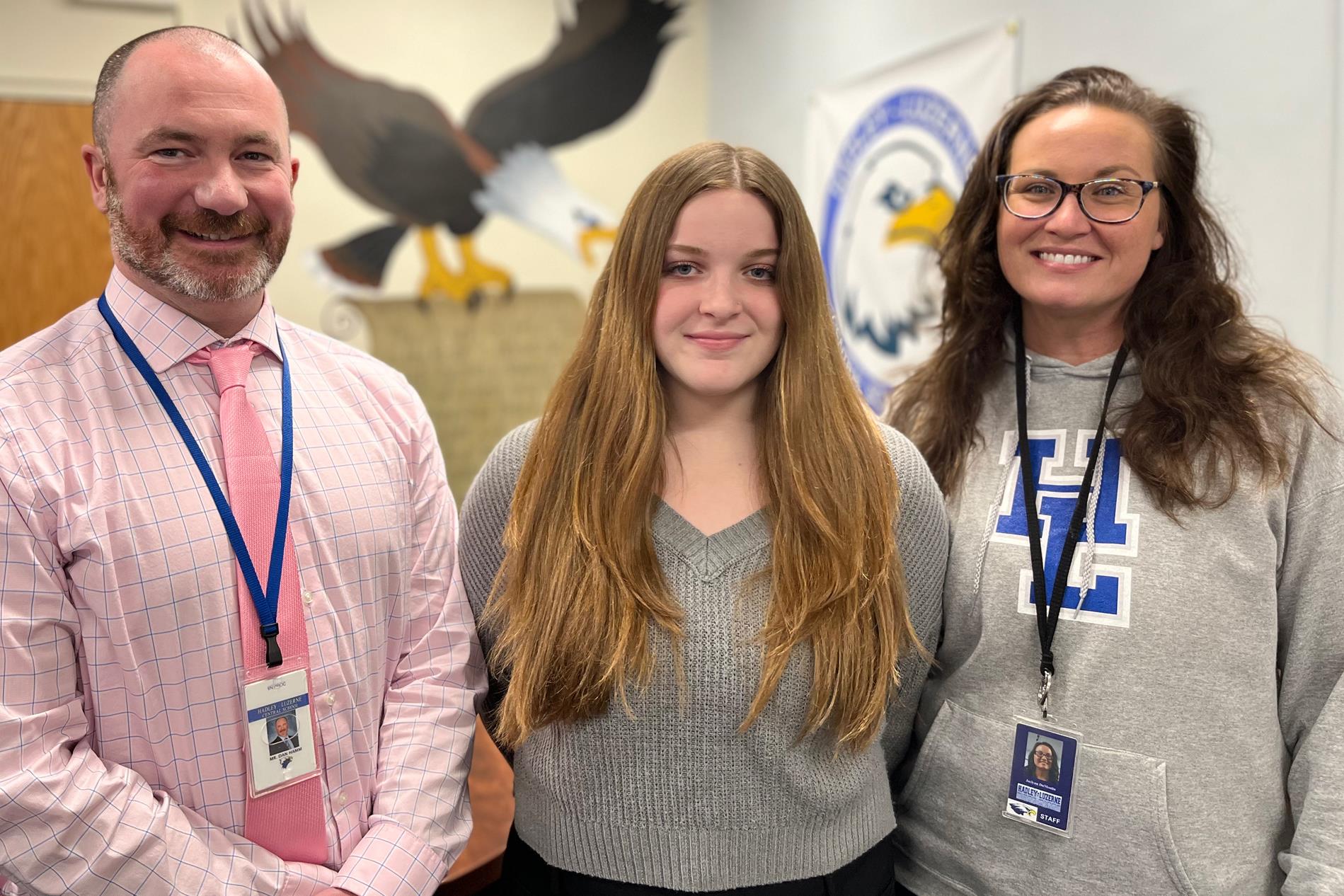 ---
Congratulations to Hadley-Luzerne Senior Jenna Shannon for earning the Post-Star Teen Excellence Award!
Jenna was nominated for the award by her school counselor, Jaclynn DuMoulin, for her personal growth, leadership and innovation, and commitment to the community.
"Jenna is a scholar-athlete who is very driven. She leads by example and follows through on her commitments," said Mrs. DuMoulin. "She is at the top of her class while taking very challenging courses, and she never takes a day off. Above all, she is a kind soul."
Jenna takes college level courses in Spanish, English, and Model Organization of American States (MOAS) through SUNY Plattsburgh while also studying AP Biology and pre-calculus. She plays varsity volleyball and softball for the Eagles and is a member of the National Honor Society, Math Honor Society, and Spanish Honor Society. She also plays the clarinet. Last year, she performed a Level VI All-State solo, which enabled her to participate in All-County.
Outside of school, Jenna trains and competes in weightlifting with the Saratoga Barbell Club, which is a member of USA Weightlifting. She won Juniors and Youth and set a couple of NYS Records at the Juniors Competition in Binghamton last fall, which qualified her to compete at Nationals in Colorado in June 2023.
"I used to do gymnastics starting in seventh grade, and I wanted to get stronger, so I started lifting weights at Lake George Crossfit. Then I wanted something different and started the lifting program last year," said Jenna, who now trains four- to five-days per week for an hour or more each session.
She also performs with the Saratoga Youth Symphony, practicing one-day per week and performing in two concerts annually.
Jenna works at her parents' restaurant, The Longhorn Restaurant and Pub, and volunteers with the SPCA animal shelter, Santa Sprint, Operation Adopt A Soldier, the local soup kitchen, and the American Red Cross.
"We could not be more proud of Jenna and all her accomplishments," said Hadley-Luzerne Junior/Senior High School Principal Dan Hamm. "Her quiet determination and self-motivation is inspiring, and I can't wait to see where she goes from here!"