Congratulations Runners!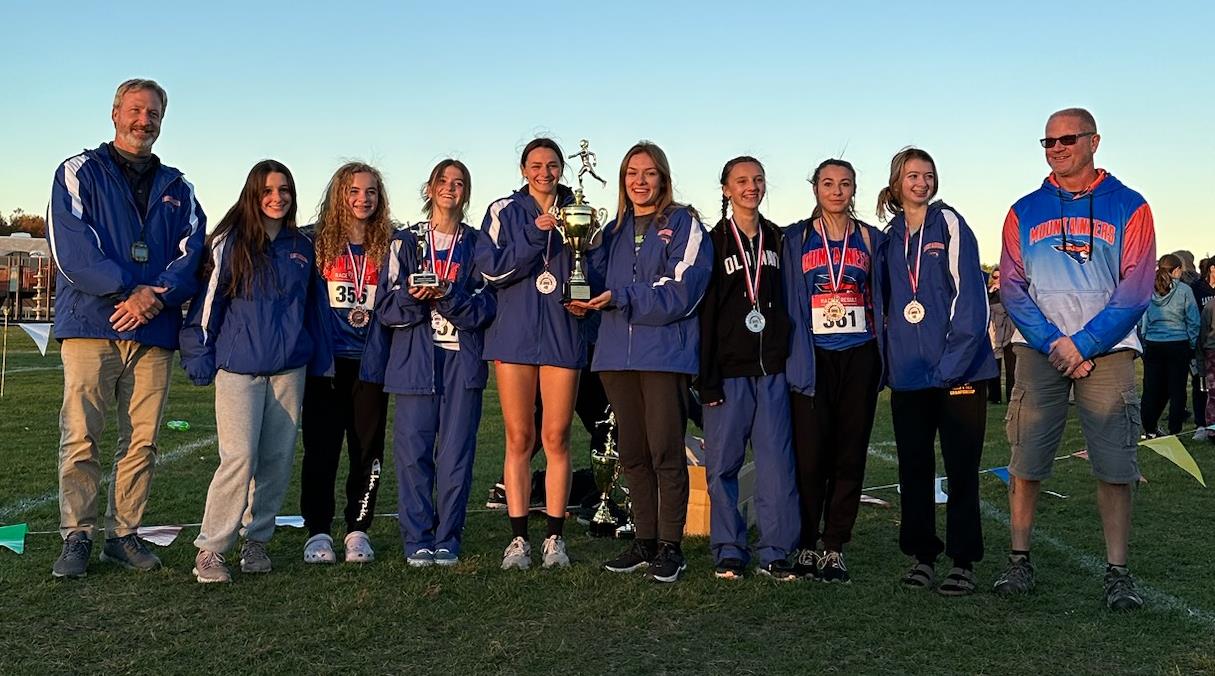 ---
The Corinth-Hadley Luzerne Mountaineers Girls Cross Country Team won the Adirondack League Invitational for the first time in team history. This victory comes after the team captured the Adirondack League Championship as well.
Eighth Grader Samantha Savage earned second place overall with a time of 21:53.96. Rylee Dunbar scored fifth with a time of 22:10.67 followed by Haley Potavin 11th (24:17.950), Cooper Henke 12th (24:19.84), Erika Maguire 13th (24:53.51), Allison Wiley 14th (24:57.50), Katelyn Hanlon 18th (26:18.46), and Breanna Wiley 19th (26:36.92).
The Boys Cross Country Team placed third in the Adirondack League Invitational. Noah Springer finished with a time of 20:01.22, Ashton Tokarski finished in 20:14.45, Makaio Potts finished in 20:21.59, and Paul Granger finished in 21:59.82.
Congratulations to the following Mountaineers who were named to the Adirondack League All-Stars for Cross Country:
Girls First Team: Samantha Savage, Haley Potavin, Rylee Dunbar
Girls Second Team: Erika Maguire
Boys Second Team: Noah Springer (who also played golf and soccer during the Fall season)
Congratulations to all the student athletes and their coaches, Tim Brown, Chris Flint, Jack Conway, and John Torda!