Food Service Dept: It's Food Truck Week!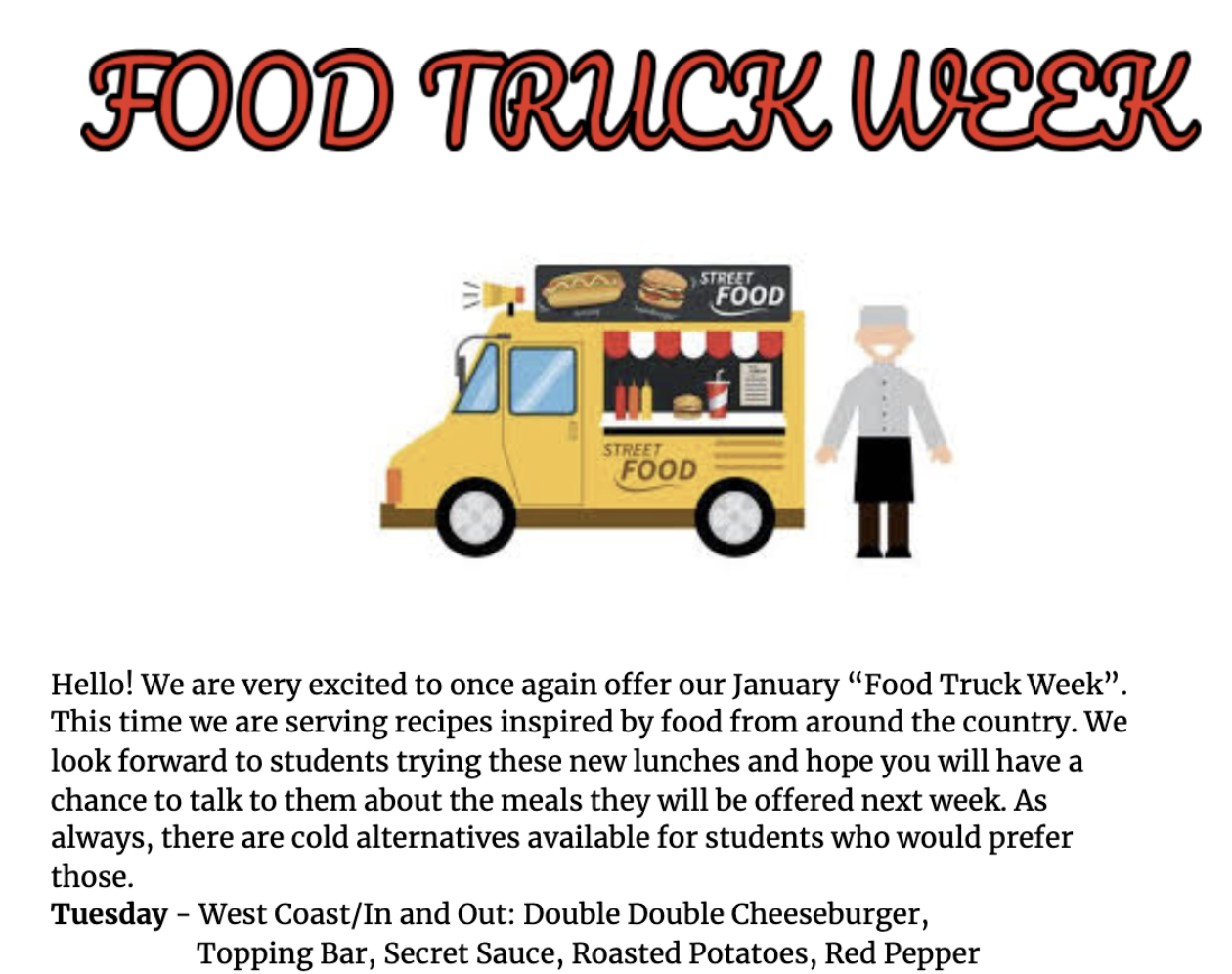 ---
Hello! We are very excited to once again offer our January "Food Truck Week". This time we are serving recipes inspired by food from around the country. We look forward to students trying these new lunches and hope you will have a chance to talk to them about the meals they will be offered. As always, there are cold alternatives available for students who would prefer those. (Menus are subject to change)
Tuesday - West Coast/In and Out: Double Double Cheeseburger,
Topping Bar, Secret Sauce, Roasted Potatoes, Red Pepper
Strips
Wednesday - South: "Fried" Chicken Po' Boy Sandwich, Topping
Bar, Homemade Sauce, Tomato Cucumber Salad,
Cauliflower
Thursday - Midwest: Hot Dog Bar (Choice of Michigan Style,
Chicago Style, or plain), NY Potato Chips, BBQ Beans,
Baby Carrots
Friday - West Virginia: Pepperoni Roll, Marinara Sauce, Roasted Broccoli,
Salad
If you have any questions, please feel free to contact me.
518-696-2112 ext 1117/3117 or adlerj@hlcs.org
Jaclyn Adler, MS RDN
Food Service Director PK-12