On behalf of the Hadley-Luzerne Central School District, it is my pleasure to introduce our partnership with the Hudson Headwaters Health Network in the opening of our new school-based health center, Hadley-Luzerne Student Health. Located in the Stuart M. Townsend Elementary School, this health center will be available to all students enrolled in the district, PK-12. In the attached document, you will find pertinent information on what to expect and what the health center will offer our students.
Key highlights include:
An introduction to the program

Hours of operation

Services offered

Parental consent/eligibility

Information to book appointments

Introduction to the healthcare team
This is an exciting endeavor for the district and we hope that you take the time to read through this letter. Hopefully, you will see what an incredible opportunity this holds for our students. As always, if you have any questions or concerns please do not hesitate to contact our district office.
Sincerely,
Beecher Baker Sr.
Superintendent of Schools
---
Meet the Hudson Headwaters Team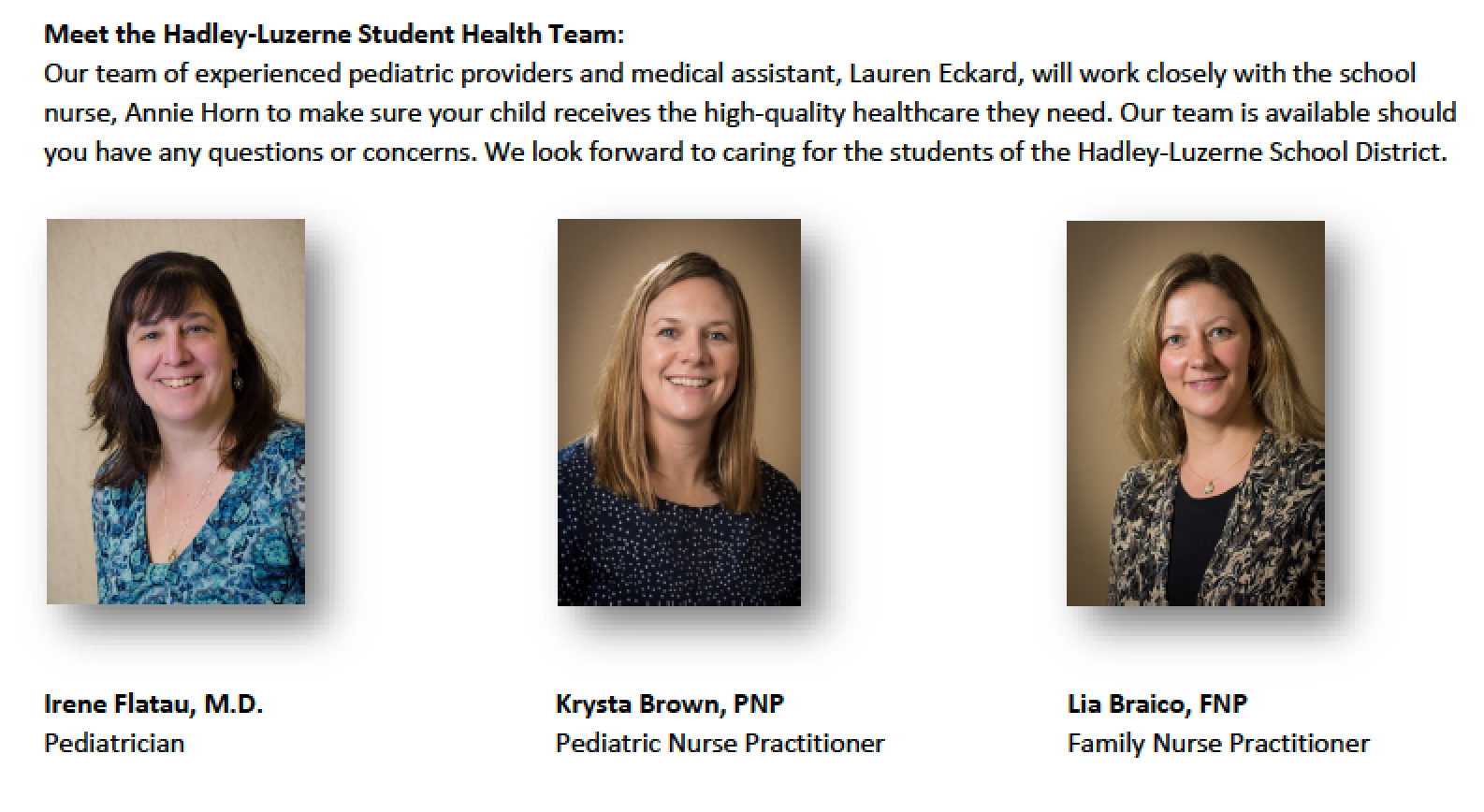 ---
Contact
Stuart M. Townsend Elementary School
27 Hyland Drive, Lake Luzerne, NY 12846
518-824-2580