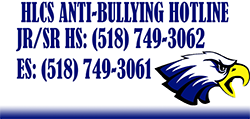 Welcome to SMTES Principal
The Hadley-Luzerne Central School District welcomes Mr. Jonathan Baker as the SMTES Principal. Mr. J. Baker hit the ground running on July 1st with our elementary summer success program which is currently under way.
Jonathan Baker was an administrator at Queensbury High School for the past three years. Before that, he taught sixth grade for 11 years at Queensbury. Baker attended the College of Saint Rose, College of St. Joseph and received his certificate of advanced study in Educational Leadership from SUNY Plattsburgh.
Jonathan Baker said he is looking forward to starting this new endeavor in student support to ensure the success of all our students.
He is looking forward to working with faculty and staff to support all students and make them feel welcome. He also wants to build relationships with parents and community members.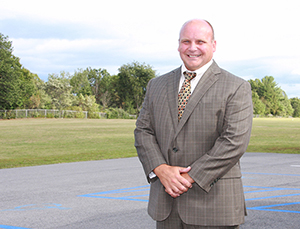 HL Teacher Leaders & Superintendent Baker
Preparing for 2018-19!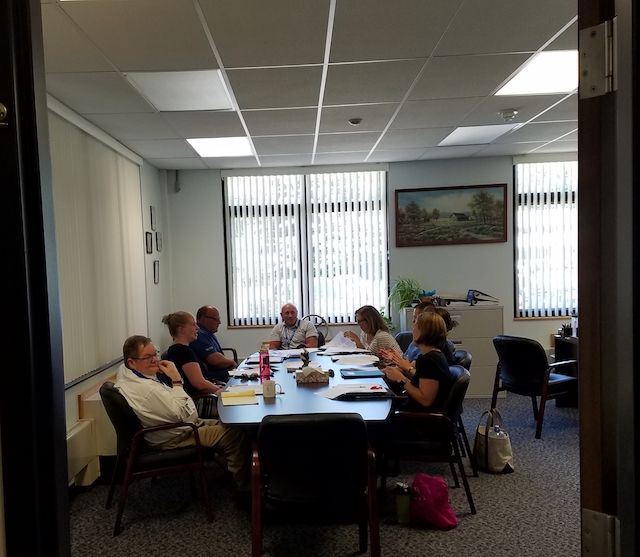 Welcome to the Hadley-Luzerne Central School District.
The Stuart M. Townsend Elementary School is located at 27 Hyland Drive, Lake Luzerne NY, 12846 - Phone: (518) 696-2378
The Hadley-Luzerne Jr. Sr. High School is located at 273 Lake Ave, Lake Luzerne NY, 12846 - Phone: (518) 696-2112
FOLLOW HLCS ON TWITTER @HL_CSD
The purpose of the account is to add an additional media communication method to the school community. Community members are invited to follow us at @HL_CSD.
The HLCSD Parent Portal / Family Link is in transition as we switch to a new Student Management System. We hope to have it up by the end of the year.
If you have any questions please contact Mr. Carpenter at 518-696-2378 x1119 or Scot@hlcs.org. Thank you!