SchoolTool Parent Portal

All parents/guardians in the Hadley-Luzerne Center School District are eligible for access to our SchoolTool Parent Portal. This online service will enable parents to view student information such as emergency contact information, schedule, attendance, report cards and assignment grades (for secondary students).

NEW USERS! Do you need to register for the Parent Portal?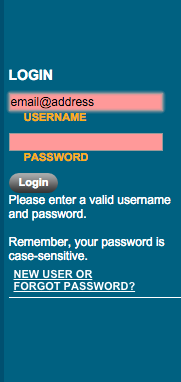 Do you need to reset your password?

How to reset your School tool Password.





This is only for Parents




If you can not remember your school tool password you can reset it as long as you have access to the email account associated with your Hadley-Luzerne Central School districts School tool account



1. Enter your email address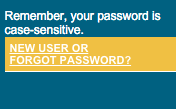 2. Click on the NEW USER OR FORGOT PASSWORD? Link.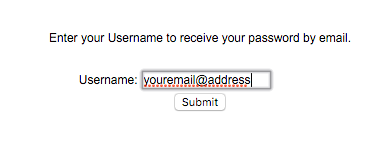 3. The link will take you to another screen where you enter the email address you used to set up your School Tool Account.
4. The system will then send an email to your account with a new password that you will use to enter in and log on to School Tool.
Please check your spam folder for correspondence from SchoolTool!
Do you want to download the SchoolTool app for your phone?

Parents can download the SchoolTool mobile app to easily see student information. Download it by clicking on the appropriate icon.
Information you will need:

URL: https://schooltool11.neric.org/SchoolTool_HADY/

Username: SchoolTool username, must be an email.

Password: Password you use to log into schooltool.

Select "stay logged in" if you do not want to enter this information each time you access the app.

FREQUENTLY ASKED QUESTIONS

View our SchoolTool Parent Help Guide

Q. What is SchoolTool Parent Portal?

A. SchoolTool Parent Portal is a Web-based access portal that allows parents to view information about their child's educational program, as well as how their son/daughter is doing in school.

Q. Who can access SchoolTool Parent Portal?

A. SchoolTool Parent Portal may be accessed by parents of students in all grade levels and schools.

Q. How do I access SchoolTool Parent Portal?

A. Fill in the online registration form by clicking here.

Returning users should click here to visit the Parent Portal to log in.

Q. Do I need any special software to access SchoolTool Parent Portal?

A. No, you do not need any special software to access the portal. Parents only need Internet access. Please note: SchoolTool seems to work best when used with either the Chrome or Safari browser.

Q. What will I find once I log on?

A. You will be able to see scheduling information and attendance information for all of your child's classes through SchoolTool Parent Portal. For most classes at the high school and middle school, you will be able to see assignments and due dates, as well as grades on previous work. You will also be able to send emails directly to teachers via the Parent Portal. Report cards for all grades will be visible on the portal.

Q. Will I be able to see all grades received on assignments?

A. Hadley-Luzerne is presently phasing in full use of the Parent Portal. The assignments listed on the Parent Portal may not reflect all assignments for the quarter. Please remember that any grades reported in the portal are grades in progress—the only official grades are those on report cards sent home at the end of each quarter.

Q. What can I do if I see that my child has a low grade on assignments?

A. The best thing to do would be to contact your child's teacher to talk about your concerns.

Q. Am I able to e-mail a teacher while I am in SchoolTool Parent Portal?

A. Yes. To e-mail a teacher via SchoolTool Parent Portal, simply click on the teacher's name in the "Schedule" tab. An email interface will open, allowing you to send an email directly to the teacher.

Q. I have children attending multiple schools in the district? Do I need separate SchoolTool Parent Portal accounts for each child?

A. No. A parent can access information for all of their children with one SchoolTool account. For example, a parent with students at the Stuart M. Townsend Elementary School and at the Hadley-Luzerne Jr./Sr. High School can see all of their children via one account.

Q. Who should I contact if I have questions about my child's records as shown on SchoolTool Parent Portal?

A. If you have any questions about the information you see on the portal or about your child's performance in general, please do not hesitate to contact his/her teacher or school counselor.